Sizzling hot scenes, dirty talking alpha male and intriguing suspenseful story. The Seduction series by
Roxy Sloane Author
is on this weeks
#ThrowbackThrusday
. Ladies!! a li'l heads up, remember to pack extra panties for this one, you can thank me later *winks*
Title:
The Seduction: The Complete Collection
Author:
Roxy Sloane
Series:
The Seduction #1-4
Genre:
romance, erotica

**Warning: this book is full of mind-blowing sex, spanking, and dirty words. Proceed at your own risk -- spare panties required.**

All women look the same on their knees with their lips wrapped around my cock.

You like to think you're different, special somehow. But trust me, I'll have you wet and begging for it before you can think of all those bullshit, good girl reasons why not.

I'm your darkest secret. Your dirtiest fantasy.

Who am I?

The Seducer.

And I've never lost a case.

Until her. Keely Fawes. My mysterious new target.

Someone wants to destroy her -- and I'm their weapon of choice.

Her secrets could be my undoing. Her innocence will ruin me.

But I don't care.

I'm going to show her how fucking good it feels to be bad. She'll come screaming my name if it's the last thing I do.

Amazon US | Amazon UK



SANDY'S REVIEW
The Seduction
by
Roxy Sloane
My rating:
4 of 5 stars
****Combined review of this series****
"Yeah, there's an art to making a woman scream the fucking house down, and I'm the master. The Michaelangelo of eating pussy."
I swear on all that's holy, I never read an alpha male who's as dominant, arrogant, cocky, sexy, dangerous and dirty talking SOB as Vaughn.
"All women look the same on their knees with their mouth wrapped around my cock."
"Meet your G-spot, baby. Now my dick is going to give you a VIP tour."
"Hell, she's probably going to lock herself in the storage room right now and get herself off, rubbing hard as she imagines me sinking deep in her cunt.
Don't say I never contribute to society."
"This pussy is mine.
I'm going to feel your hungry cunt clench around my cock a dozen more times before I let you go.
Get ready to scream, sweetheart, 'cause we haven't even started yet."
Don't get me started with the sex scenes! If talking dirty felt like dynamite, them fucking senseless was an erupting volcano.
Even with loads of hot steamy filthy kinky stuff going on, the story didn't feel flat. In fact ending of every novella was left with cliffhanger. Vaughn is a seducer, he seduces anyone for a price with no morals whatsoever and never failed at his job until Keely becomes his new project. Somebody wants to destroy her using him as their weapon. This story revolves around mystery involving Keely being a highly paid target when she is a nobody from nowhere. Vaughn is determined to complete his task of seducing Keely, but she keeps rejecting him. That's when she becomes his ultimate challenge.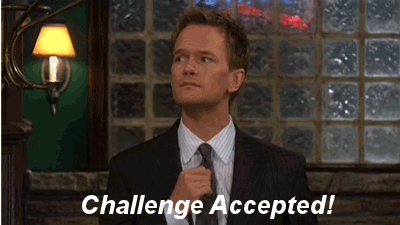 There's more to his job, will Vaughn destroys her integrity or will he protect her from himself? As the story develops there are secrets being unraveled, people are betrayed and lives at stake. All in all loved this series, a good enjoyable read.
I always thought Keely had no access to logic part of her brains, how can she trust somebody whom she barely knows and who never spoke two decent words to her since the time she met him. Oh, I guess I know why! Laying eyes on Vaughn's 9 throbbing inches was the time she said "adios common sense"
My favorite part in this entire series was when Keely for a change being a dominant. Holy hell!!! Keely being in control, her talking dirty was the biggest turn on. I admit it folks, I have a girl crush on her:D poor Vaughn couldn't resist her filthy mouth too!!
"Dammit, I'm dying here. No, worse, I'm already dead. Wheel me off to the fucking coroner's office, and mark down cause of death: Keely's dirty mind and miraculous cunt."
I would recommend this book to anyone and everyone who loves a strong dose of smut or atleast to meet the Michaelangelo of eating pussy, I bet he will awaken your libido!!
#1. Please remember to take breather every time you are caught reading hot scene. Trust me, you don't want to give people the wrong idea of having a heart palpitation
#2. Going commando would be a great option.
#3. Keep a bucket of ice cubes to sooth your inflated nether region; better yet, taking a cold shower is advisable.
#4. Happy and satisfied spouse/partner guaranteed.