Title:
The Duke of Ruin
Author:
Darcy Burke
Series:
The Untouchables #8
Genre:
historical romance

With her betrothal to a duke in tatters and scandal imminent, Diana Kingman has two choices: live in certain ignominy or flee into obscurity. Diana wants solitude. She never wished to wed in the first place. However, her father will stop at nothing to betroth her to one of the finest titles in the realm...no matter how loathsome the bearer. Escape is Diana's only option, and she'll pay any price to achieve freedom.

Universally blamed for the death of his wife and unborn child, Simon Hastings doesn't dispute his guilt over an accident he cannot even remember. He hasn't had a drink since, nor a moment's peace. Determined to be a better man, Simon rescues a young woman in need—only to be accused of kidnapping. They must marry to save him from prison. But how can a man haunted by the love he lost and a woman afraid to get too close find happiness together?
(for spacing)

Amazon US | Amazon UK



SANDY'S REVIEW
*4.5 stars*


My heart is all warm and gooey after reading this lovely book!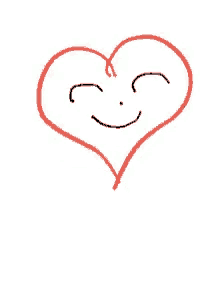 To be honest I have never read from
Darcy Burke
before nor was she familiar to me. It so happened that I was in a mood for a historical romance when I stumbled across this gem on Netgalley. The blurb literally piqued my curiosity, I immediately knew I had to read this book. To my utter surprise I ended up loving everything about this book, the story, those characters, and the heart-warming romance was exactly what I needed right now.
The Duke of Ruin
is a story of a widower who is accused of murdering his wife and a spinster who is seeking a husband desperately so as to get away from the clutches of her abusive father.
Simon Hastings
is a social outcast who constantly lives in guilt. It's been two years since he lost his wife and unborn child, not a day goes by when he doesn't blame himself for their death. He has no intention of taking another wife, but a playful kiss with a stranger awakens the deeply buried desire to be touched and loved by someone again.
Diana Kingman
was groomed to be a perfect duchess, growing up in a strict household made her detached and guarded. She was betrothed to Duke of Kilve and was certain this marriage would make her father proud of her and bring him a lot of respect in society. However, Duke of Kilve is in love with another woman and pursue her to marry, leaving Simon in charge to break his engagement with Diana. This news should have broken Diana's heart but deep down she always wanted to marry for love, she is nothing but happy for the couple. On the other hand, she is certain her father will be furious and would blame her for calling off the wedding.
Simon didn't want to leave Dianna alone to deal with the mess and the upcoming scandal. Compassionate as he is, he offers to help her escape and get her settled in some place far away from her father's wrath. Thus, starts a road trip of love, life, and emotional discovery. I love the way their relationship bloomed over time, developing an emotional connection, mutual adoration, trusting and falling in love all the way.
This was such a delightful read with a well-written storyline you'll just breeze through. It's kind of a story that will bring a smile on your face with its heart-melting romance, a definite re-read material!
FYI, I read it as a standalone even if it's a part of the series, it still didn't spoil the experience for me.
*ARC kindly provided by the publisher via NetGalley for an honest review*