Featuring on this week's
‪#‎
ThrowbackThrusday‬
, Katja Millay's The Sea of Tranquility. One of my Epic reads, equally gut wrenching and emotionally soothing. A story of lost souls, friendship and love.
Title:
The Sea of Tranquility
Author:
Katja Millay
Series:
none
Genre:
young adult, contemporary romance

I live in a world without magic or miracles. A place where there are no clairvoyants or shapeshifters, no angels or superhuman boys to save you. A place where people die and music disintegrates and things suck. I am pressed so hard against the earth by the weight of reality that some days I wonder how I am still able to lift my feet to walk.

Former piano prodigy Nastya Kashnikov wants two things: to get through high school without anyone learning about her past and to make the boy who took everything from her—her identity, her spirit, her will to live—pay.

Josh Bennett's story is no secret: every person he loves has been taken from his life until, at seventeen years old, there is no one left. Now all he wants is be left alone and people allow it because when your name is synonymous with death, everyone tends to give you your space.

Everyone except Nastya, the mysterious new girl at school who starts showing up and won't go away until she's insinuated herself into every aspect of his life. But the more he gets to know her, the more of an enigma she becomes. As their relationship intensifies and the unanswered questions begin to pile up, he starts to wonder if he will ever learn the secrets she's been hiding—or if he even wants to.

The Sea of Tranquility is a rich, intense, and brilliantly imagined story about a lonely boy, an emotionally fragile girl, and the miracle of second chances.

Amazon US | Amazon UK



SANDY'S REVIEW
***6 stars***
Well this was me after I finished reading!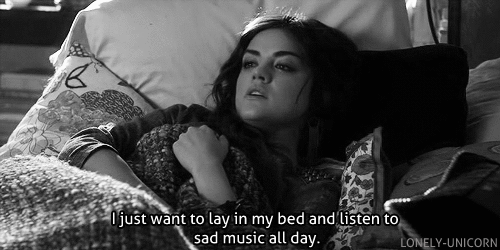 I was up till 3 in the morning because I was so engrossed in it that I couldn't take my mind of this book. This book sucked me in so badly that I have EXISTENTIAL CRISES now! But First thing I wanted to do was write a review, so I grabbed my laptop was all set to write but my fingers wouldn't tap any keys, thoughts won't flow (maybe I was overwhelmed by the AWESOMENESS of this book). I was awake the whole time just thinking and thinking and processing my thoughts just so that I can come up with right thing to say but now after 15 hours of post
Sea of Tranquility
hangover I'm still SPEECHLESS!!
I never felt this anxious or nervous about writing a review for a book! It's not that I have nothing to say, BELIEVE ME! I have plenty of amazing stuff to say that I might end up writing pages together but I just feel that no matter what I write IT'S NEVER GOING TO JUSTIFY THE BEAUTY OF THIS WONDERFUL BOOK.
But I'll say what I feel about this book (atleast I'll try!!)
Sea of Tranquility
is many things-it's story of hatred, struggle, loneliness, courage, trust, forgiveness, friendship, but mostly its
"Dream of second chances"
or in Josh Bennett's words
"Distractingly pretty"
It begins with slow build of characters
Nastya
- surrounded by pain so dark that she creats a life where she stays away from crowd, dress such a way that people stays away from her, lives a life self-afflicted silence.
Josh
- grew up being tough, independent, lost his childhood in losing his family and scared to make a new as he believes everyone he has ever loved will disappear eventually. As story progress there's nothing great happening but there's always something that grabs your attention, evokes meaningful thoughts, introduce you to so many faces of life of different shades emotions.
I loved everything about this story
1) Friendship Nastya found in Josh, Clay and Drew (Drew Drew Drew I'm so in love with you♥♥♥ )
"I have Drew, and I seem to have acquired Clay somewhere along the way, but Josh is my escape."
2) Unspoken connection between Josh and Nastya
"No strings attached, no expectation, no reading between the lines. We're like mysteries to one another. Maybe if I can solve him and he can solve me, we can explain each other."
3) Nastya's obsessions with names (which I think is cute)
4) Josh's love for furniture
5) Clay's sketches
6) Drew's flirtiness and him being an awesome friend
7) The fountain scene!
8) The scene where they watch stars on the night when Josh's grandfather dies.
9) Sunday dinner with Leighton's
10) Drew and Tierney's secret affection.
11) Josh's grandfather's last piece of advice to him
12) Most emotional I felt when Nastya confronted her attacker and happen to see his painting of her hand (oh dear god I thought my heart stopped beating for a second)
"Because in the palm, right in the centre, is the pearl button I never reached."
13) The best was saved for the last- Sunshine's last secret
"what did you see when you died?"
This book had so many soul touching moments in it and amazing quotes:
"Being kissed by Josh Bennet is kind of like being saved. It's a promise and a memory of the future and a book of a better stories"
"There are no stories or secrets in the world worth holding onto more than his hand."
"Emilia," he says, and when he does, it warms me to my soul. "Every day you save me."
Katja Millay
's writing is emotionally powerful with captivating story line and richly developed characters along with right kind of words, expressive thoughts, and strong message of redemption, salvation and love. Never for a second I thought Nastya, Josh or Drew are fictional characters. I laughed, I cried along with them, I loved them so very much that I wanted them to be part of my life forever.
"I knew at that moment what he's given me and it isn't a chair it's an invitation, a welcome, the knowledge that I'm accepted here.
He hasn't given me a place to sit. He's given me a place to belong."